Beckmann Quarry Recognized for Safety and Environmental Excellence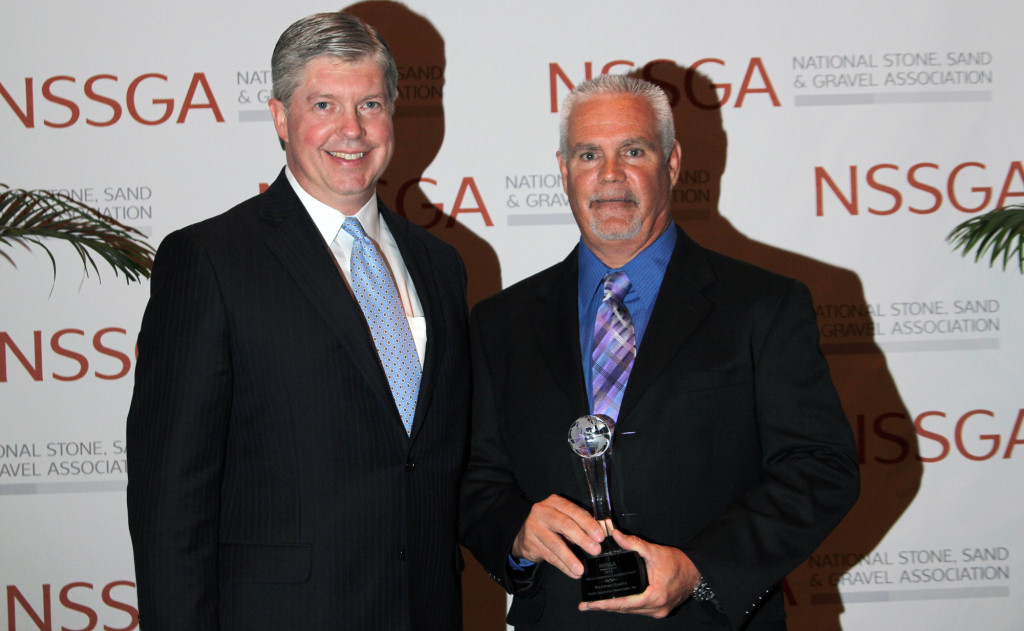 The Beckmann Quarry, owned by Martin Marietta, has earned recognition for its safety, community relations and environmental excellence. The National Stone, Sand and Gravel Association (NSSGA) awarded the 2014 Gold Environmental Excellence Award to the Beckmann Quarry. The award was created in 1992 to nationally acknowledge aggregate producers that meet and exceed technical, environmental and regulatory requirements. The Beckmann Quarry is one of eight quarries in the United States and Canada to be recognized with the Gold Environmental Excellence Award from the NSSGA.
Martin Marietta also selected the Beckmann Quarry as one of its 2014 Honor Plants. The Honor Plant program was developed in 1986 by Martin Marietta to honor its quarries that excel in safety, environmental protection, public service and production practices. The program focuses on employees' efforts to be good stewards of land and good community neighbors. The Beckmann Quarry is one of seven quarries nationwide to receive the honor.
As one of the largest aggregate mines in Texas and the nation, the Beckmann Quarry has been producing crushed-stone products for more than 80 years and has been consistently recognized by the NSSGA for its outstanding safety and environmental precautions.
"The Beckmann Quarry is a proud community neighbor, and we take pride in our commitment to protecting the environment, operating the plant with safety first and being part of San Antonio's rich quarry history," said Martin Marietta Southwest Division President Larry Roberts.
In 2010, Martin Marietta installed a new water recovery system at the Beckmann Quarry, which reduced water consumption by 53 percent in just one year. Martin Marietta has extensive safety plans in place to ensure that workers are safe, the community around the quarry is safe and that all materials handled at the quarry are done so responsibly. Safety plans include pollution prevention, spill prevention and overfill control, and in-depth blast monitoring, which measures both noise and vibration levels.
Martin Marietta employs 360 San Antonio-area residents, of whom 106 operate the Beckmann Quarry.